Looking back at what was the year has become a tradition. Each year has brought a great diversity of projects and 2022 also meant a complete adjustment of life. In the midst of changing media, countries, schools, etc., these were my favorite details from the graphics that were born during my first year at the New York Times.
---
January: A new year, a new purpose
January was a tough month of transition, I spent a lot of time doing paperwork, looking for a place to live, and settling in at The Times. The learning curve on the internal tools and ways of producing it turned out to be longer than expected, but in my spare time I had some space to try out some new terrain processing stuff to start what would become almost a year in maps.
One of the things I enjoyed the most was playing with the elevation data to render images like the one above with Blender. It's a bit of a fiddly setup, but once you've got it, it can spit out some really nice base maps.
---
February: Winter olympics ❄️
A month later, I was little more confided about the environment and the first graphics started to bloom. I enjoyed being part of the team covering the Winter Olympics. I learned a lot about disciplines that until this point I completely ignored.
Some of the pieces included photometrics, 3D transitions, and basic vector graphics as well. The process was very effective, even though the competitions were at crazy hours for New York (like starting work at 3 am) the pieces were ready in a matter of hours, just in time for you to enjoy over breakfast. That was possible because of the collaboration of the team, many of us working together for each key competency, but also because these things were so much easier to achieve with the internal tools that the team has produced.
Learn more about this story
If you haven't seen it, or want to refresh your memory, you can enjoy one of these pieces here:
https://nyti.ms/3sn959n
In my opinion, some of the coolest things were these almost-real-time pieces our team produced for social showing the performance of the skaters:
---
March: War.
By the end of February, the war in the Ukraine had arrived. However, in my case, March was the starting point of a coverage that has kept me busy all year. Hundreds of maps, 3D models, diagrams, illustrations and more have been the tools to inform our readers about the unfortunate stories that this ruthless war has spewed.
I've worked on dozens of updates to our breaking news maps page. This page is a quick response to events happening in Ukraine due to war or related issues, each entry delivered in a "small capsule" format that is published in no more than a few hours in a single shift.
Learn more about the featured story
You can access the Ukraine maps page here: https://nyti.ms/3hiygbu
Perhaps the most complex aspect of this page, in addition to the short times to create the entries, is the collection and verification of the information, which is often an arduous task. With the passing of the months, posting have become less frequent, but not because we left the coverage, but because many topics were deepened on a separate page since a small informative capsule was not enough.
---
April: The worst of human kind
Working in the news exposes you to know the worst of humanity. It's true that in the coverage of a war you do not expect to receive images of fields in bloom, but sometimes it can take you to visit the lowest points of the human kind. The map below is part of a dark history of the bodies of Ukrainians murdered in the streets of Bucha, a small city north of the Ukrainian capital. These were civilians, who in addition to being killed in their own town, could not find respect and peace until the Russians left.
Here's a compilation of the coverage posted on twitter by the NYT:
https://twitter.com/i/1513524818368516110
The same week we were working on that piece of atrocities, a shooting in NY's metro trains happened. I did a small collaboration for the piece.
---
May: A shrinking war and tons failed maps
As snow was melting away in Ukraine, the Russians were also forced to move away from many regions in Ukraine. That was the main story I worked on in April.
A way to show evidence of their shrinking ambition was to look at the fighting reports we had collected over months from official Russian and Ukrainian statements and other sources. That gave way to those little maps that open the story.
Learn more about the featured story
You can access this story here: https://nyti.ms/3NACqpV
May was also a good time to share a bit of behind-the-scenes work from the perspective of failure, of course. I collected failed maps from the first 5 months of 2022. Some were ideas I wanted to try while working on mapping the same areas of Ukraine over and over again, and other times just observations that caught my eye.

If you are into nerdy mood for maps, you may want to check that entry of infofails here:
Just because this has been the year of maps for me, I found some free time to continue exploring with terrain processing, this time adding unusual colored textures to the base-maps of my beloved Costa Rica.
---
June: Modeling
One of the things I enjoy the most of my work is the chance to diversify the things I do. 2022 was a lot a bout mapping, but sometimes like in June, I had the chance to use something else to communicate, in this case Cinema 4D to create models of Russian equipment, including this terrible weapon that breaks into small fragments and mini-bombs that probably still lie dormant waiting to detonate in many places in the Ukraine.
Learn more about the featured story
What Hundreds of Photos of Weapons Reveal About Russia's Brutal War Strategy: https://nyti.ms/3tO4xui
---
July: Satellites
Having access to so many satellites is awesome. Those things flying over us all the time are a great tool to provide evidence for our stories. By July, I was working in a piece about the Azovstal Steel Plant in the city of Mariupol. That factory was a stronghold for the Ukrainians. But the development of circumstances led that industrial complex to become a horrible trap for civilians who ended up trapped with no way out for months.
I used a large image of the plant to point out key locations, playing around with color and contrast of the things we really wanted to focus on first. But maybe the most interesting part of that piece was the radar data. I have use this data many times, there are plenty of ways to take advantage of the Sentinel missions data. The map below is the variance in the readings over a range of weeks, once processed it can show you where the structures of a city have being physically changing, in this case revealing evidence of damage by the war.
Learn more about the featured story
If you want to learn more about it, visit the link below:
https://nyti.ms/3z44VGO
---
August: Taiwan
August brought Taiwan to the main focus. China decided to show its muscles encircling the island with military exercises so we presented a visual analysis of the particular conditions of Taiwan.
To do that I have the opportunity to work with my friend the super-talented Pablo Robles. I have worked with Pablo in different countries/media and I only can say he has an exquisite sense for design and graphics in general. We worked together for the first time at the NYT to produce these series of maps and graphics showing how China may choke the island in order to push it for an outcome similar as they did with Hong Kong.
Learn more about the featured story
If you want to learn more about it, visit the link below:
https://nyti.ms/3Kl8dKY
---
September: war, sketches and hurricanes
Seven months of war had brought a lot of stories and hundreds of maps. September was also a turning point where the Russians have no option but back down its war. Ukraine managed to conduct some effective offensives taking advantage of some geographic conditions and Russian weakness. 
I always keep an eye on satellites data when a key development happens, in this case the thermal readings onboard of VIIRS satellites showed fire spots matching the advance of the Ukrainians.
Learn more about the featured story
If you want to learn more about it, visit the link below:
https://nyti.ms/3RAFvZe

– THE HURRICANE –

Towards the end of the month, a group of colleagues was working on coverage of Hurricane Ian. They put together the map below showing the intensity of the flooding caused by the hurricane. I collaborated with a very, very small part, but the work they did seemed simply impressive due to the magnitude of what it communicated.
Learn more about the featured story
If you want to learn more about it, visit the link below:
https://nyti.ms/3WbphZ5
---
October: More about the forces of nature
The Hurricane Ian caused a lot of damage in Florida, I worked on a piece precisely about that checking the before and after after the storm wiped out dozens of buildings. 
Learn more about the featured story
If you want to learn more about it, visit the link below:
https://t.co/797mloTUnU
Our coverage included realtime maps maintained by our team, I did my self some of that. Some maps were easier to update, and some other pieces included a little more of customization.
---
November: the return of the pencil
In early October the bridge connecting Russia to the illegal annexed Crimean peninsula got hit by an explosion. The structure wasn't just a Russian symbol in Ukrainian soil, but a key supply line so its relevance was enough to trigger a large retaliation over Ukrainian structures in the following weeks to the explosion.
After analyst reviewed the evidence, we prepared a piece showing how it was very a difficult operation to plan, if it was planned that way by the Ukrainians. I thought an illustrated piece could do the main explanation well.
Learn more about the featured story
If you want to learn more about it, visit the link below:
https://nyti.ms/3Gonvyw
---
December: Trenches and bugs
On Dec. 1st, I have this idea to do a new entry for the Ukraine maps page about trenches, short story is the piece grow with so many things I found, that we move it to its own page instead. I think every little thing lined-up to do analysis, I found a lot of evidence in radar data, great HD images from satellites with very few clouds, the military experts also give me great material from a few interviews a found a lot of good references for illustrations… all was set for a nice piece to say good bye to the 2022 with a final report on Ukraine.
Learn more about the featured story
If you want to learn more about it, visit the link below:
https://nyti.ms/3YoDxin
December also bring me a nice memory from the past. I did a small collaboration before I left Reuters a year ago (times flies wow) this December I saw it published by the mates of Reuters, it was so nice to see this published after so much time. So many great memories came back to me.
This project was full with amazing illustrations by my friend the talented Catherine Tai. Hipper realistic illos of beautiful creatures.
---
My 2022 list of graphics
There are only a few more days left in 2022, looking back at what this year has been like, there are so many sad stories. I sincerely hope that 2023 brings us all happier things to read. My thoughts are with all the victims of the war, and I hope that it ends soon for the good of the world.

Please consider visiting the links above, this is just a glimpse of what's in these stories. For practical reasons, I have omitted many details and perhaps a broader perspective is necessary.
Here we are again saying goodbye for another year. I'm very grateful to all my teammates at The Times for the patience they all had with me in helping me through this transition year. To you all my www-friends, I wish you the best in this new beginning.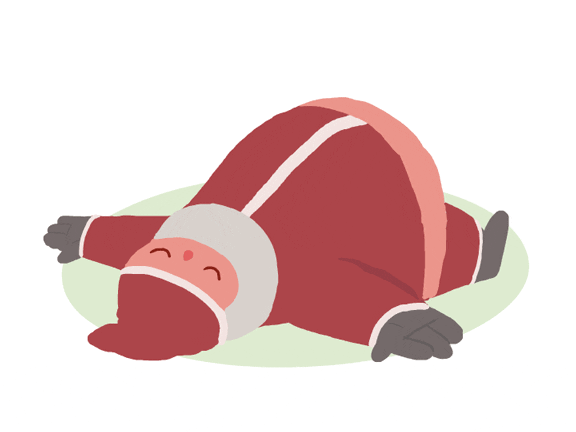 See you all in 2023, Merry Christmas!